07/11/2015
FREE BACON ROLLS AND HOT DRINKS AT TEAM FRAMES TUNBRIDGE WELLS.
COME ALONG TO MEET WILL AND THE TEAM AT TUNBRIDGE WELLS ON MONDAY 9th NOVEMBER BETWEEN 7.30am AND MIDDAY.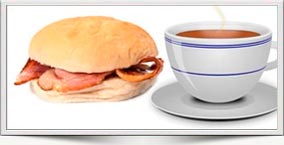 VIEW THE PRODUCTS AND DISCUSS YOUR REQUIREMENTS OR SIMPLY ENJOY THE FREE FOOD AND HAVE A CHAT. PLENTY OF SPECIAL OFFERS ON THE DAY. WE HOPE TO SEE YOU THERE.
LOOK OUT FOR FORTHCOMING EVENTS AT YOUR LOCAL BRANCH.